Kitchen and Bathroom Remodeling in Brevard County, FL
RL Custom Homes in Brevard County
Ray Lewis has been re-modeling and renovating Brevard County homes, facilities and buildings for more than 30 years. We specialize in custom homes, house additions and kitchen and bath renovation and upgrades. From Melbourne Beach to Rockledge to Viera you'll find our work in some of the finest homes on the Space Coast.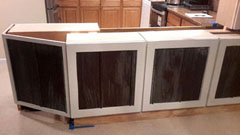 RL Custom Homes now offers reclaimed wood material for re-surfacing cabinets and accent trim in kitchens, living rooms and outdoor kitchens. To explore all the possiblities of using natural, aged materials, give us a call (321) 508-1132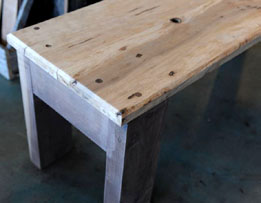 RL Custom Homes also builds custom reclaimed wood furniture, specializing in tables, accent pieces and headboards.
Click Here to Learn More
To explore all the possiblities of using natural, aged materials, give us a call (321) 508-1132
Construction, Remodel and Renovation Services in Brevard County
At RL Custom Homes we specialize in kitchen & bath renovations, room additions, cabinet and custom entertainment centers and wood and tile flooring installation. Additionally we offer Brevard County homeowners outside construction services, including decks, patios, outdoor kitchens, walkways and fencing projects. We know the climate condition of coastal Florida and work with those material that have endured the harsh condition of heat, salt and humidity.
Brevard County, Our Home, Our Work Place
With more than 200 separate projects we feel our work speaks for itself, though our many customers have done that for years...we get lots of referrals. We are fully licensed and insured and have a spotless record with the local Brevard Better Business Bureau. We are a certified IRCC (Indian River Colony Club) contractor and have completed many upgrades and home repair project for them.
RL Custom Homes supplies construction services from ground breaking to handing the owners the keys to their dream homes:
Ground Work
Slab & Framing (block & wood)
Plumbing
Electric
Drywall
Doors
Windows
Flooring
Cabinets
Tile & Counter Tops (From Granite to Formica)
We Specialize In:
Kitchen & Bath Remodels / Additions
Tile Work & Flooring
Major Repairs
Wood Rot Replacement
Exterior Decks & Concrete Patios
Wind or storm damage repairs
About Us
RL Custom Homes is a family-owned and operated business. We have been in business for 35 years and pride ourselves on our quality customer service, outstanding products and uplifting integrity.
Currently serving all of Brevard County, we are available 24/7 for all of your needs. Our work can be found in Melbourne Beach, Indialantic, Indian Harbour Beach, Satellite Beach and Cocoa Beach, ask your neighbor, we might have done work for them.
License Number CRC1326579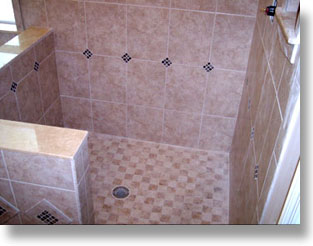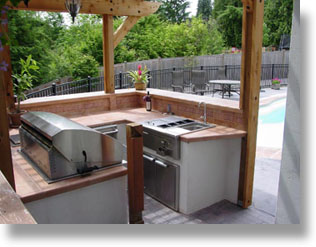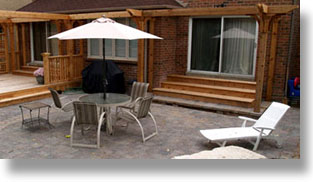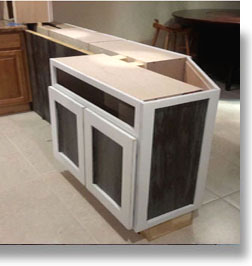 Check out links to other home repair and remodeling websites. Click link above.