Ray Lewis custom construction services include bathroom renovation, remodeling and upgrading. You'll find our work in homes all over Brevard, including Melbourne Beach, Indialantic and Viera. We take enormous pride in our bath remodel project and it show in the many referral we get.

A bath remodel or expansion is a great way to add to the value of your home while enjoying the latest designs and features. While we offer complete bathroom renovation services, sometimes all you need is a cosmetic upgrade, we know what will be most cost effective at time of re-sale.

The bathrrom is a personal thing to most folks. Fixtures, flooring and lighting are the predominate features that can make or break a bathroom renovation project.

We can quote you different levels of remodeling and point out the value and payback of each. For example, resurfing a bathroom tub can bring it back to life as well as give the bath an upgraded look at a fraction of the cost of replacement. We know what works...we should after 30 plus years of home remodeling and construction.

The typical bathroom remodel project pays back about 60% of the original cost, but can be a "deal breaker" when you go to sell you home. Since bathroom renovations are time consuming a buyer may not want to endure this type of project soon after they purchase your home.

At RL Custom Homes we handle all the details of bathroom remodels, renovation or additions. From tile to fixtures to plumbing you can rest assured that one company will do all the work. This insure a timely project that is well coordinated. The sooner we finish, the sooner you can enjoy your new bathroom.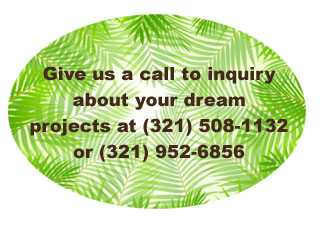 License Number CRC1326579