RL Custom Homes now offers reclaimed wood material for re-surfacing cabinets and accent trim in kitchens, living rooms and outdoor kitchens. This use of reclaimed materials is both good for the environment and adds a unique look and feel to any remodeling project.

Reclaimed wood and other materials has become a popular choice for cosmetic finishes including cabinets, flooring, siding, fencing, and furniture. Repurposed lumber is also a good choice for framing, countertops in the the kitchen or living areas and most outdoor patio fixtures and furniture.

Reusing lumber is one of the best ways to keep perfectly good wood products from ending up in the dump. Because of the aging process and weathering effects these reclaimed panels or planks have, we can achieve a unique look and give your projects a custom finish. The rich looking character and imperfections found in reclaimed wood sets off any room.

We choose only hardy pieces of wood or other reclaimed materials with an eye to safety. Painted wood of the past may have lead based paints or other saw mill treatments. We know what to look for and make sure those products are not used in your home or business.




How we work:
Meet with client to discuss options and type of reclaimed material they want to use and where
Measurements and design is performed
We develop a quote based on your requirements and availability of material
Material is then purchased and readied for installation
Most work is done off site, prepping the lumber, installing hardware, etc.
In-home installation and final finishing touches are done
We instruct the client in any care or maintenance required, a sealant is applied to minimize any surface damage and preserve the natural look of the reclaimed wood.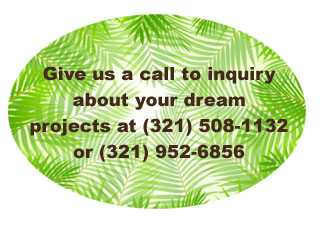 RL Custom Homes works with lumber that has been "reclaimed" from old buildings, furniture and paneling. Once you discover the organic elegance and rich texture of aged and weathered wood, you will appreciate the uniqueness and sustainability of using this type of building material.
We typically leave the reclaimed lumber in it's natural state, rustic and raw, though some projects look better with a bit of cleaning and enhancing in order to bring out color and grain features
Select from gray and brown barn boards, reclaimed oak and pine, American chestnut, black walnut, cherry, maple. We can obtain most any widths and sizes of timber including wide plank, beams and live edge slabs.
Want to add warmth and beauty to any room. Add an accent wall made from reclaimed barn boards, or create unique art work to compliment your room or patio area. Other uses for reclaimed wood that we have seen are front entry doors, distressed kitchen cabinets or farmhouse planks dining table.
Ray Lewis
(321) 508-1132
License Number CRC1326579